Regular price
$699.00 USD
Regular price
Sale price
$699.00 USD
Unit price
per
Sale
Sold out
View full details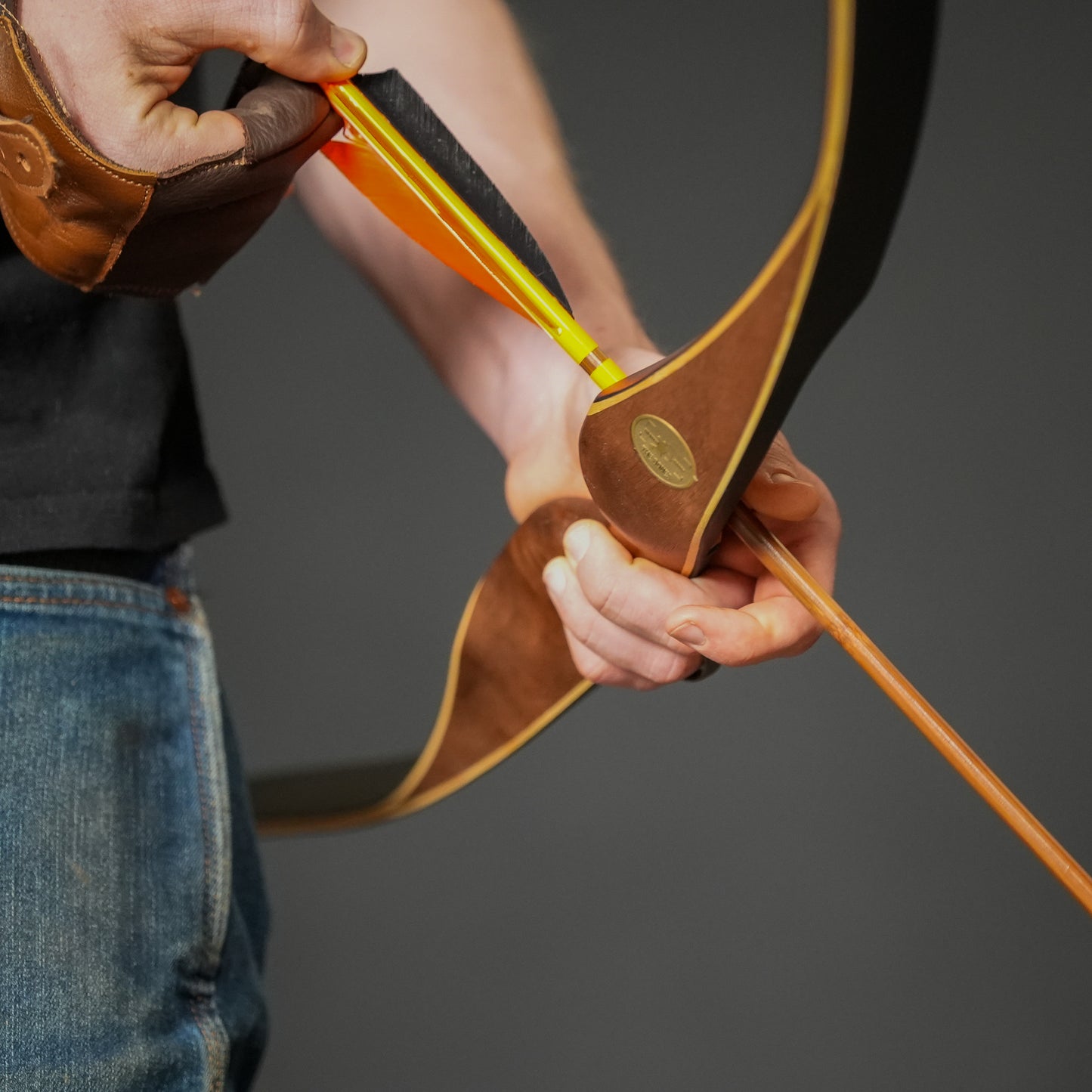 Meet The BONES
A reflex-deflex bow made with everything you want and nothing you don't.
With hundreds iterations over 2 years, Kramer (Shatterproof Archery Founder) settled on his favorite design for an incredibly smooth shooting bow. A benefit of making a bow that is as smooth as butter is speed. A silky shooting bow is efficient, giving a few extra feet per second.
"We are building custom bows for an affordable price right in the USA. This is almost unheard of. I think that's one of the reasons our customers keep coming back. Plus we REALLY care about them as people. They are just like us: we want to enjoy more archery."
-Kramer Ammons
The BONES Riser
Arrow Rest Cut To Center

- A centered arrow rest opens the sight picture so you can see more of your target and your surroundings
- Arrow tuning becomes easier becaure arrow does not have to bend around the rest
USA Made
Colorado Springs, CO
HOW IS THIS POSSIBLE?

One of our values is that we are lean and clean.

What this means for you: you get a great USA made bow for an affordable price.

What this means for us: we eliminate waste and inefficiency so that we can provide you with the best value possible.
Buy Now
Custom Draw Weight

- You can choose your desired draw weight in 1lb increments from 25-60lbs
- Every single bow is hand tested to insure that the draw weight is precise
We Tiller & Test Every Bow
We have intentionally built tillering into the process of every bow.

Every bow that comes through the Shatterproof Archery shop is tested for efficient tiller and accurate bow poundage.

We test every bow to insure it is a joy to shoot.

Every bow will have accurate draw weight and shoot like a dream.
Buy Now
What customers are saying...
what an amazing bow! I own multiple recurve, and longbows and shoot them all regularly. The Shatterproof RD BONES is the bow I gran everytime I want to send arrows down range. it shoots smooth, Ira comfortable, and it's easy to shoot consistently unlike other bows I own. the attention to detail and overall quality is impeccable! personally, I think the bow is worth more than what I paid for it. I highly recommend purchasing.
Brett G
Great bow, 52# RD Bones, I have shot it very successfully, I will now tune a bare shaft for this bow. I would recommend to any body, Great craftsmanship
Jack F
Kramer is a class act. The service was excellent and my bow actually arrived early. It was packed very well and came with everything I needed to get out shooting arrows in about 15 minutes.I build bows myself and didn't "need" another one, but I've been so impressed by Kramer over the years that I had to have one of his first bows. I'm really impressed with the craftsmanship and quality. His limb tip style is really cool, too. It came with a really nice string, as well. I couldn't have asked for anything more. Thanks a lot Kramer!!
Andrew P
As always a well built string with minimal stretch! And I thought my new RD BONES needed a matching yellow and black string. On a side note , I own a couple of other custom longbows which cost twice as much or more than the RD BONES and this bow hangs with them all!
Michael F.
What a wonderful, custom bow! It is light, handsome, and very smooth shooting. I have already hunted feral hogs with it (sadly, no luck yet). It is light, quickly maneuverable, quiet, and very handsome. I have already hunted feral hogs here in Texas with it. (Sadly, unsuccessful so far.)Get one of these as soon as you can; it will become your favorite very quickly.
Henry S
Great Bow, that shoots amazing!The bow shoots great and looks great! Great bow for the money!!! Thank you Kramer for everything you do for the community and for producing such amazing products!!! Would 1000% buy again!
Christian
Shatterproof Archery - Helping More People Enjoy More Archery